The signing comes as the company is launching important trials in the area of oncology immunology and tissue regenerative immunology.
Madrid, February 24, 2022 – Peaches Biotech Group, a Spanish company specialized in the development of innovative treatments in regenerative medicine and advanced therapies, today announces the appointment of Alfonso Ortín as Group Communications Director, to accelerate the company's consolidation strategy.
Alfonso Ortín began his experience as head of the press office of Mercedes Benz Spain and later directed, for 28 years, the communications department of Fiat Chrysler Automobiles Spain. For the last 5 years he has been the Communications Director of Pharmamar.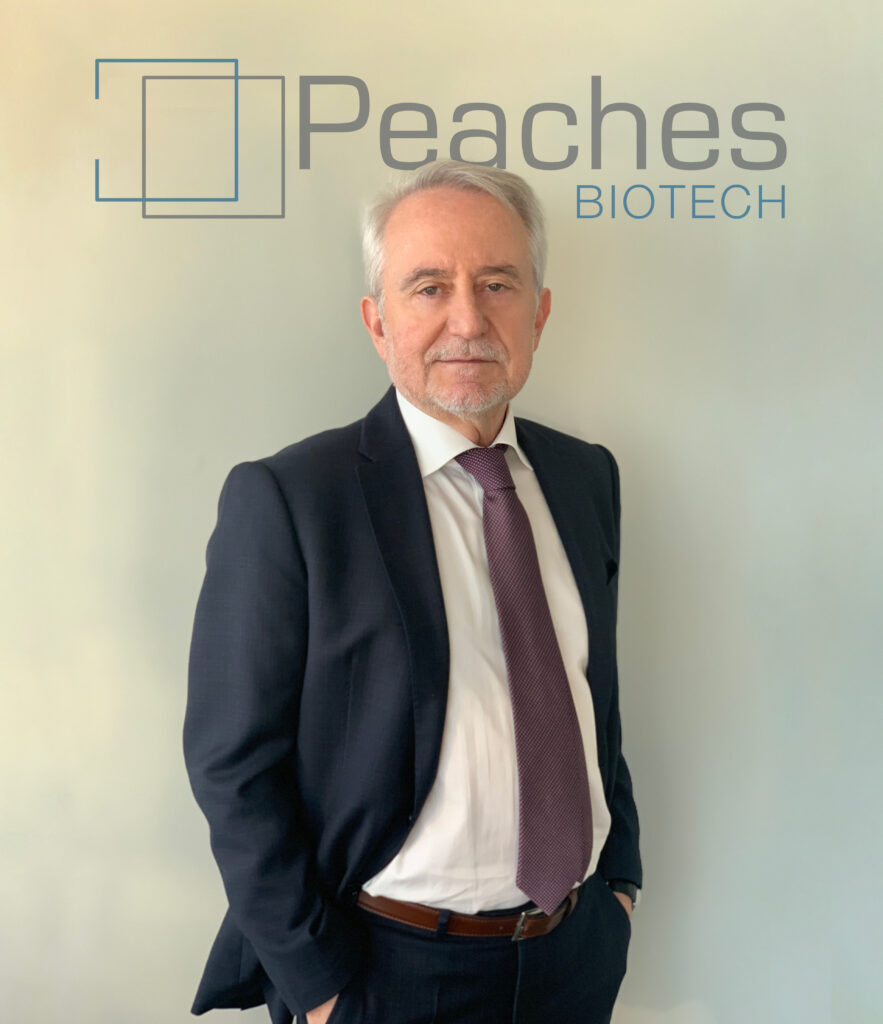 He joins the company at a time of important boom and expansion in which the dossier and application for the trial of a treatment based on PRS – Selective Rich Plasma – to prevent cytokine storm to be tested first in patients with COVID-19 is being finalized. In addition, following the acquisition of the patent from Harvard (opT cells), for "obtaining and re-educating T-cells" from the pancreatic cancer patient and directing them against the tumor, the first preclinical results are expected in the coming months and the first trial with patients is expected to begin at the end of the year.
These milestones will be followed by the expansion of new advanced biological therapies applied to highly prevalent pathologies, placing Peaches Biotech on the international map of innovation in biomedicine.
This appointment represents a commitment to the growth and international expansion of Peaches Biotech.
Alfonso faces this new stage with enthusiasm. "The biotechnology sector is already exciting, but joining a group that is committed to being a reference in research and development in advanced therapies gives me immense satisfaction in my professional career," he said.
For his part, Juan Carlos de Gregorio, CEO of Peaches Biotech Group, explains: "We are delighted to welcome Alfonso Ortín. His experience and professionalism in the field of communication make him a perfect ally for us. He joins the team at a time when we are launching several trials in the area of oncology immunology and advanced biological therapies. Ortín will play an important role in conveying our function researcher and our commitment to society.