Here you will find the latest publications related to the companies that are part of the Peaches Biotech group.
Each article contains the link to the page where the news is published.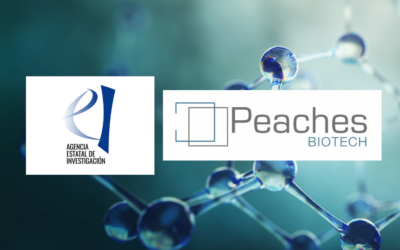 PRESS RELEASE Peaches has the demanding scientific and technological recognition of AEI The State Research Agency (AEI) of the Ministry of Science and Innovation approves funding for two Peaches Biotech projects in its call for public-private collaboration. The...
 LOCATION
C/ Isabel Colbrand 6
4ª Planta B
28050 Madrid (Spain)
OPENING HOURS
L - J :  9:00–18:00 hs
V :  9:00–15:00 hs